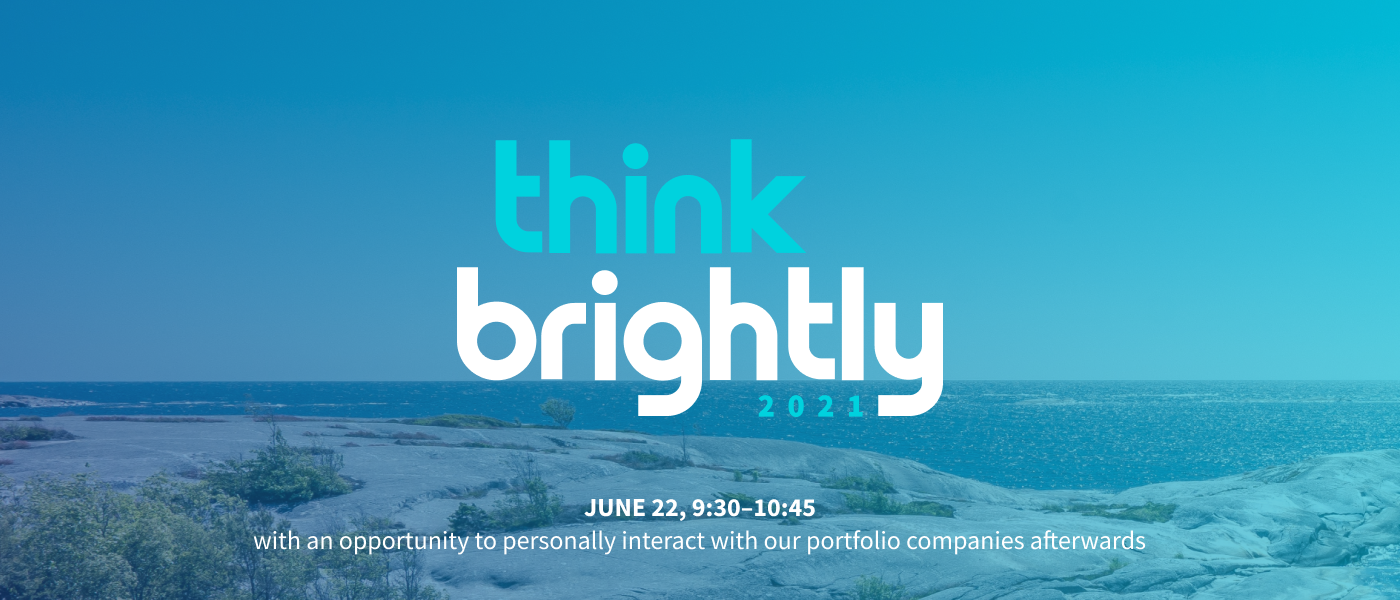 Welcome to
Think Brightly 2021
.
You are invited to join us on June 22nd at 9.30 am (CET) for a showcase of our exciting portfolio companies and an update on what's happening at Brightly.
Think Brightly will kick off at 09.30 am. On stage, we will have interviews and panel discussions with some of our founders, followed by a Brightly Ventures I fund update. After the program, you will have an opportunity to personally interact with all of our portfolio companies in the networking rooms. By clicking on a company logo, you will access presentation material that serves to give you additional insight into the company, as well as a possibility to enter a meeting room for a chat with the Company. The networking rooms will be open to enter between 10.45 am and 11.15 am.
Engage as little or much as you wish; listen to the panels, speak to the founders, or just consume the material at your convenience. The videos and material will be available online until June 30th, 2021. You will need to register to be able to access the event.
Looking forward to seeing you digitally on June 22nd.